If you are looking for a fun way to train and challenge your brain, there is no better option than solving a good puzzle. This classic hobby is great for improving your short-term memory, problem-solving skills, and attention to detail.

Other than that, puzzles can also help you relax after a long day at work. It is an effective stress reliever when you want a quick break from the hustle and bustle of daily life. Whether you are an avid puzzle or are trying it out for the first time, we offer a wide selection for you to choose from.

Enjoy a relaxing moment solving these wooden puzzles of.

Let your mind wander through peaceful pastures and lush forests with these puzzle games! Each piece of our wooden puzzles has a different shape based on nature, from various types of wildlife to trees and nuts. When they're done, they create an incredibly beautiful piece of art that you can hang in your living room.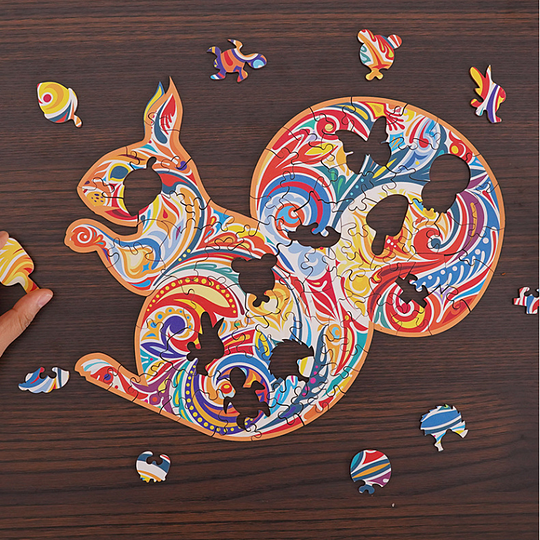 These intricately detailed pieces have been laser cut to ensure smooth edges that fit together perfectly but without burnt laser marks. The gorgeous prints and bright colors will not fade even after repeatedly manipulating the pieces, ensuring your puzzle game looks flawless for a long time.

Our puzzle is fun for the whole family! Solving a puzzle together is a great bonding experience, so why not introduce your kids to the wonderful world of puzzles? This is a great option for family game nights.